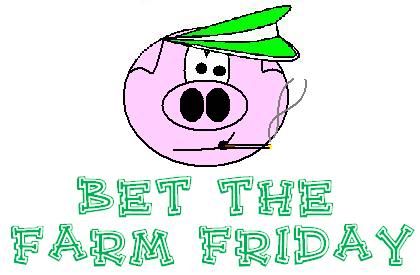 Well, we had an unfortunate 1-2 week last time out, so we are an even 5-5 on the season. But no fear, we have some sure-fire winners this week (Home team in CAPS):
1. Nevada at TEXAS TECH (-16.5)
Tubs seems to finally have things rolling at TTU this season. Their QB Seth Doege was a staggering 40-44 passing last week with 5 TDs against New Mexico; most quarterbacks couldn't do that against air. Meanwhile, Nevada is definitely NOT the Nevada of last season. They lost quarterback Colin Kaepernick and have been struggling thus far (a 69-20 loss to Oregon and a meager 17-14 victory over lowly San Jose State). Texas Tech usually pounds lesser opponents at home and I except this one to be a blowout.
Dawgola's Pick: Texas Tech (-16.5)
2. Florida State at CLEMSON (-2)
I wasn't a huge fan of this game until...I learned FSU's quarterback E.J. Manuel has been downgraded to doubtful after injuring his shoulder against Oklahoma. I'm still worried Clemson will have a "let down" game after the big Auburn victory, but I think the fact that they are home again against an inexperienced quarterback should allow them to pull this one out.
Dawgola's Pick: Clemson (-2)
3. Southern Cal at ARIZONA STATE (-2.5)
People need not be afraid to bet against USC this season. Although their offense is improving, they have yet to play a road game period, much less against a formidable opponent. Arizona State came into this season with high hopes, and will surely be looking to avenge the Illinois loss last weekend. It's a night game and ASU is having a "gold out" so WATCH OUT TROJANS.
Dawgola's Pick: Arizona State (-2.5)