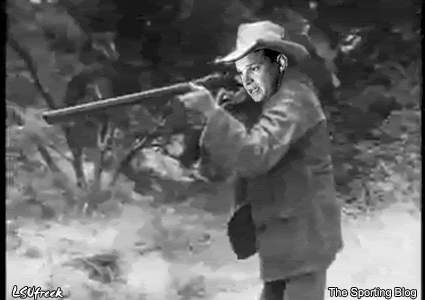 Can't deny the Freek-i-ness...
Though the official word won't be release until later this morning, early indication is that, despite their best efforts at an appeal,
USC will still be facing a bowl and Pac-12 championship game ban
(should they be eligible) and a reduction of 30 scholarships over the next three years. USC called the initial ruling "excessive" after receiving the aforementioned penalties that also included four years of probation and a complete banishing of Reggie Bush from the program.
The details of the sanctions are detailed
in this report by NBC Sports
and, in my initial thoughts, it wasn't hard to imagine that the Trojans will definitely suffer for the next few years because of it.
As it turns out, they just keep signing away- 4,5,6-stars- it doesn't seem to matter unless your name is Seantrel Henderson.
With the reduction of that many scholarships, the ability for upper-classmen to transfer to any other school without having to sit out, and the postseason ban, you'd imagine that there would be no way to that the Trojans could be competitive. NO WAY...
You must've forgotten that Lane Kiffin, connoisseur of fine little girly Japanimation, is the head coach there.
His thoughts on the issue:
"I don't think it's going to have an impact on recruiting," said Kiffin, who doesn't plan to sign additional players this year before the scholarship sanctions take effect. "We've talked to a lot of people, from our team to our signees to recruits, and we do not feel the impact at all, because USC is still USC. We're still going to play an extremely high level of football. They'll still get a great education as they come to USC."
It's worth looking at. Anyone with half of a brain can realize the current probationary period and sanctions will be a nice little base to pile on before some crappy NFL franchise comes calling again and he leaves in the middle of the night. There's no permissible way that he's signing all of this talent with a black cloud this thick over his program. Hellooooo?!?!?