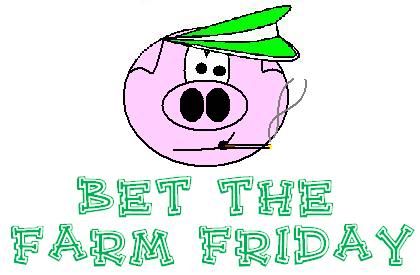 Not too many weeks left for BTFF...I guess we will still have bowl games and college hoops. Anyway, this week we have some serious SUPER MEGA 20-STAR GAMES OF THE YEAR!! (HOME TEAM IN CAPS):
Troy (+22) at SOUTH CAROLINA
-- Classic sandwich game here. The Cocks are coming off arguably their biggest win ever, and have their hated rivals Clemson on deck for next week. Troy has proven they can play with the big boys already, only losing to Oklahoma State by 3 earlier this year. As we have seen, (Arkansas game anyone), South Carolina isn't afraid to lay the occasional stink bomb at home. Troy may or may not make a bowl this year as they are currently 5-4, so I expect a homerun effort by the Trojans as this is their biggest game of the year.
Dawgola's play: Troy (+22)
Illinois vs. Northwestern (+8)
(played at Wrigley Field) -- As posted below, both teams will play toward the same end zone. Given the screwedupness of this dynamic, I will take the underdog...I don't even care that star Northwestern QB Dan Persa is out. Plus, let's be honest...do you really trust Zook laying over a touchdown against ANYONE. I mean, they lost to Minnesota at home last week. Northwestern has proven they can play will anyone, taking Michigan State down to the wire and beating Iowa last weekend, so I expect the same effort here.
Dawgola's play: Northwestern (+8)
Duke (+10.5) at GEORGIA TECH
-- Because Tech has to prove that they can beat ANYONE by double digits with that POS new quarterback they have. Plus, Duke has been much more competitive lately, beating Navy, Virginia, and only losing to BC by 5. And I hate Tech and it gives me even more reason to root against them.
Dawgola's Play: Duke (+10.5)