Well, I would like to have had one of the state's top big man for 2011, and while this isn't necessarily a step back for UGA basketball, it would have been another big leap forward. Royal announced today that he is attending Yechville for the next, uh, well, however many years he plays before getting a lot better under qualified coaching in the NBA. But no...I'm not bitter...I'm not bitter at all. Royal undoubtedly would have gotten immediate playing time given our departing frontcourt after this year (J. Price, C. Barnes, and probably Trey). But don't forget, we already have
C Tim Dixon
(6-10 215), three-star two-sport guard
Nick Marshall,
and five-star shooting guard
Kentavious Caldwell
committed for next year, and there are still many fish in the pond for 2011:
1.
Dai-Jon Parker
(6-3 170) -- Combo guard (four-star -- 15th rated shooting guard in the country by Rivals.com)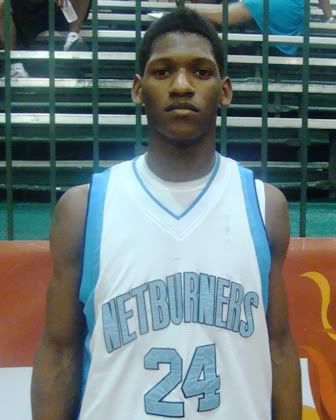 2.
Nick Jacobs
(6-9 250)-- Center (four-star -- 10th rated center in the country by Rivals.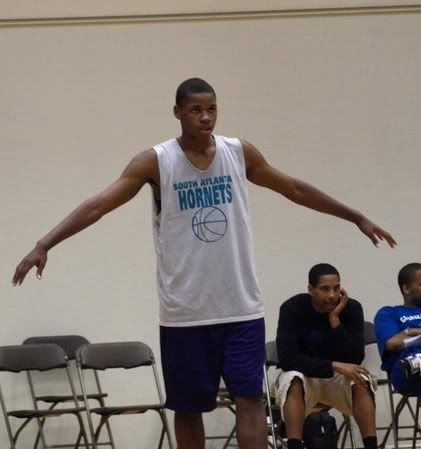 3.
Devin Langford
(6-7 185)-- G/F (three-star -- cousin of 2010 Auburn commit Josh Langford)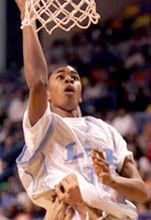 These are probably our three best remaining options for the 2011 class. And if we can snag Parker and Jacobs, we are talking about a possible top-ten recruiting class for Fox. So, this Royal decision should not be a stumbling block based on the available talent interested in the Dawgs for next season.
As for Royal, this is probably another talented player that will progress VERY slowly under Paul Hewitt. Although many Dawg fans like Hewitt's presence at Tech because, well, he stinks as a coach, I think we would benefit greatly in terms of recruiting by him being forced out...but that's another argument for another day.