(Here is the link for the "SEC Style" version in case you missed it.)
In case you haven't noticed, the PAC-10 is trying to change the "East Coast Bias" by holding their media days
in the Big Apple
. What does this mean to me? Hey, it prompted me to write a 'Cocktails and Teams' segment for the nation's leftmost conference!
USC=Budweiser with Roofie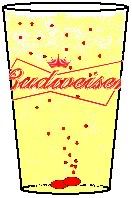 The King of Beers but with a serious, dark twist. By itself, it probably ranks as the most popular beer, but the roofie.....well....to say that it's
tainted
just isn't the right word.
(Translation: USC dominated the conference in recent years but the recent sanctions handed down by the NCAA could give the Pac-10 thoroughbred a serious case of Colic. Short-term they will likely be a mess, but the long-term is still unknown.)
UCLA=Corona

Very popular for a variety of reasons: good commercials, unique clear bottle, and it has that "warm-weather beachy feel" to it.....but, generally, if you did a blind taste test it would show that Corona is probably overrated.
(Translation: Great location, great stadium, and always boast high expectations...but ultimately they have been the second best team in L.A. these past few years. But hey, maybe they can parlay USC's troubles into success over the next couple of seasons)
Oregon=Sparks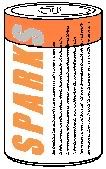 A very trendy, high octane (filled with alcohol) energy drink. Basically, it's a Vodka-Red Bull on steroids. It's target consumers are obviously skewed toward the younger generation. The question at hand...just how long it will stick around?
(Translation: Lots of points scored, a high-energy crowd in an underrated stadium. Chip Kelly has done a great job on the field, but how long will he be able to tolerate the Blounts and Masolis of the world?)
Cal=marijuana
It can be a stimulant, depressant, or a hallucinogen. It's supposedly not addicting but the ill-effects make it illegal. Definitely a popular drug of choice but generally maintains a controversial image from the masses.
(Translation: Cal can't decide whether to be pretenders or legit; they have won 10 games twice under Tedford and are always considered PAC-10 contenders but have yet to make it to a major bowl during this time. A lot of people consider them to be a fraud...but the hippie culture in Berkeley might disagree.)
Stanford=California Merlot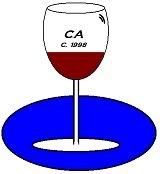 Not universally considered the most popular Merlot, but it has certainly turned heads in recent years. Some worldwide wine snobs might prefer French wines but most in the United States have certainly taken notice of Napa Valley products.
(Translation: Stanford is dark-red in color like Merlot (dare I say
Cardinal)
, located near many California vineyards, and most importantly has Jim Harbaugh, who has started out promising (two wins over USC already). They have recruited all over the U.S. very well and are turning heads throughout the nation. My question -- how long will Jim Harbaugh be there?)
Oregon State=Amstel Light

Underrated beer. Sometimes it takes a while to get used to but it is certainly a viable substitute for the more popular beers. I would expect its popularity to remain constant as it will never be considered elite but should not be taken lightly.
(Translation: They usually start out slow but have come close to getting over the hump (almost sneaked into the Rose Bowl last year). However, they can certainly beat anyone in the conference as USC learned a couple of years ago, and Mike Riley has proven himself to be a solid coach.)
Arizona=Jose Cuervo shots
Conceived from the desert-dwelling agave, Jose Cuervo is a
solid
tequila, but by no standards is it near the top. And while the prospects of taking tequila shots
sounds
promising, it will usually end in a serious headache.
(Translation: It seems like every other year Arizona is picked as a "darkhorse" to win the PAC-10....but every year they don't. They should have a solid team, but Mike Stoops hasn't proven himself as a championship-caliber coach either.)
Arizona State=Jello shots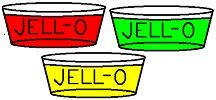 Great for parties, especially for the ladies. It's great fun for a while but for some reason everyone ends up switching to an actual drink. Besides, take too many Jello shots and your stomach might detonate.
(Translation: Although they are known to have great looking women, the dry heat and lack of premier talent has sunk Arizona State in recent years. Personally, I would be surprised if Erickson coaches past this season.)
Washington=Zima

Very popular when it came out in the 90's....then it was banished to that great gay bar in the sky in 2008. Not really sure what to call it but it's not good.
(Translation: Washington ruled the 90's and early 2000's in the Pac-10, winning national championships and Rose Bowls. But in 2008, they were put on serious life support when they went 0-12. The question: will they do like Zima and die forever or can Sarkisian right the ship and avoid the same fate?)
Washington State=Natural Ice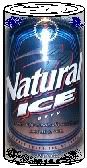 Perennially at the bottom of any
"worst beer list"
. Quite frankly, it is amazing it's still being produced.
(Translation: Worst BCS team by a long shot. Paul Wulff is 3-22 at Washington State. Two best things about Washington State the past 15 years -- 1. Ryan Leaf, 2. Mike Price -- Ouch.)